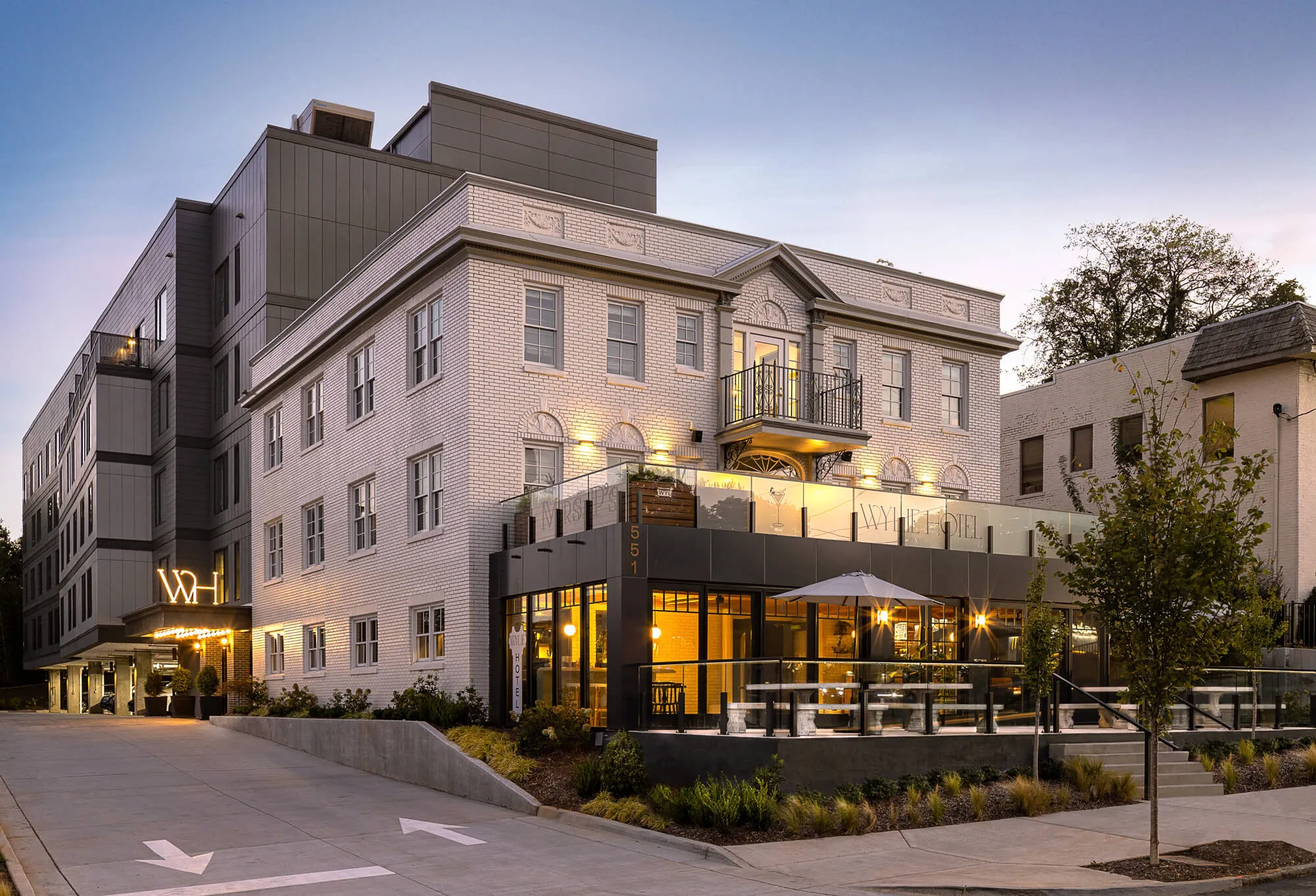 Wylie Hotel Atlanta
Atlanta, GA
Brand New Boutique Hotel in Atlanta's Fastest Growing Submarket
We are pleased to invite accredited investors to join us in our latest hotel acquisition investment, a brand new, 111-key boutique hotel located in Atlanta's Midtown/Old Fourth Ward neighborhood. As an open and operating hotel capturing significant leisure and business travel, The Wylie is expected to deliver attractive quarterly returns.
11.7%
Target Annual Returns
$50,000
Minimum Investment
Investment Highlights

Opened in May 2021, The Wylie offers a modern boutique experience in a beautifully restored, architecturally significant structure.
One of a handful of true independent boutique hotels in the Midtown submarket, operated by experienced niche hotel operator Mainsail
Located in one of the world's top 20 cities with more than 40 million square feet of office space located within 1.5 miles of the hotel, as well as public transit access within one mile.
The Wylie is expected to benefit from strong corporate presence including several major recent relocations, resulting in the expected demand (5.0% CAGR) outpacing the expected supply (2.1% CAGR) for eight of the last ten years. This demand led Midtown to capture the highest average daily rates (ADR) of any Atlanta submarket by more than 16% in 2019.
Expected to have minimal if any new competitive supply in the submarket; there is currently only one existing, 94-key hotel in the hotel's competitive set.
Featuring Mrs. P's Bar & Kitchen, serving breakfast lunch and dinner; 24-hour fitness center with Peloton bikes; Garden Terrace; In-Room Dining; Valet Parking and complimentary Wi-Fi.
Market Highlights

Atlanta is one of the largest and most economically important cities in the United States, ranking in the top 20 world cities by GDP with $397 billion (2019) and serves as a headquarter home for 16 Fortune 500. The MSA is currently the fourth fastest-growing MSA in the United States, adding over 730,000 new residents between 2010 and 2019. Following a Covid downturn, Metro Atlanta has now regained 81% of the jobs lost during the pandemic, with more corporations relocating each month.
Atlanta's airport, Hartsfield-Jackson International, is the nation's busiest airport based on number of passenger movements, with air service provided to almost every major U.S. city.
As one of the top five convention center markets in the U.S., Atlanta attracts some of the largest conventions in the nation. The 3.9 million sf Georgia World Congress Center offers the second-largest exhibit hall in the U.S., along with additional meeting space at the Atlanta Merchandise Mart, Apparel Mart, Inforum, and Mercedes-Benz Stadium, all within a one-quarter mile radius.
Georgia is now the #1 filming location in the world, according to Film L.A. Pre-pandemic, Georgia received $2.9 billion from the TV and Film industry in the fiscal year 2019, up 32% from 2016. Despite the pandemic during the fiscal year 2021, the industry set a new record with $4 billion in direct spending on productions in the state. With an industry-leading tax credit program, a ready workforce and a business-friendly attitude, Georgia is positioned to continue attracting more productions in the coming years.
Midtown continues to attract large corporations and maintain the highest rates in the Atlanta metro area. The submarket has more than 29 million square feet office space of which over 23 million are Class A. Midtown has benefited from an influx of tech-oriented tenants, including IT divisions of major corporations and startups. Rents in the submarket are the highest in the metro at $39.99/SF, a $13 premium over the market. Major tenants include Blackrock, McKinsey & Co, MailChimp and WeWork, all located within walking distance of the Hotel.
Attracted by the region's low cost of doing business and specifically for Midtown, for its true "live-work-play" community orientation, the submarket has attracted major corporations including VISA, Norfolk Southern, Google, Microsoft and Anthem, Inc.
The BeltLine is Atlanta's newest outdoor space and is comprised of 33 miles of multi-use, urban trails and walkways that connect people in the city to open green space and parks. Along the BeltLine's Eastside Trail is Ponce City Market, one of the largest adaptive reuse projects in the South, featuring more than 2.1 million SF of retail, restaurants, office and apartments. The Wylie Hotel's strategic location across from the Ponce City Market and the Eastside Trail allows the hotel to drive rate and capture market share.
Midtown's collection of top-ranked academic institutions has turned Midtown Atlanta into a major technology and innovation hub. There are 40,000+ students enrolled in Midtown institutions and universities including Georgia Tech, Emory University, Georgia State University, and Savannah College of Art and Design.
Midtown is home to 300+ acres of green space and multi-use trails. Piedmont Park is a 200-acre park that is the focal point of Atlanta's Midtown community and hosts hundreds of events each year, including several music and arts festivals. The Atlanta Botanical Garden, voted one of the Best Gardens in America, is a major city attraction located within Piedmont Park and offers 30+ acres of award-winning gardens.
Projected Distributions

Investors are expected to receive distributions on a quarterly basis. For the projected investment hold period of five years, distributions are anticipated as follows (based on a percentage of the investment).
*Includes proceeds from refinance
**Including proceeds from sale
Gallery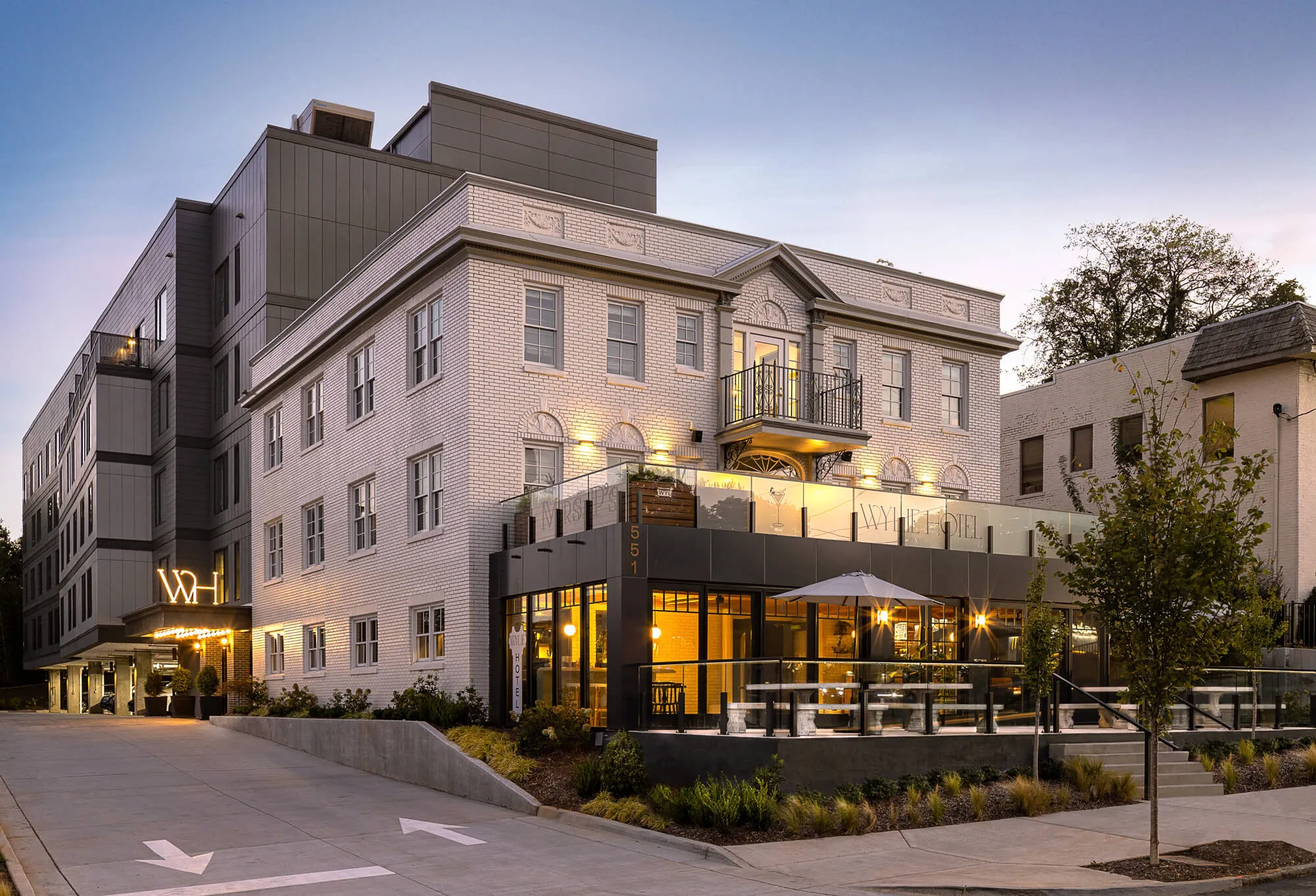 Related offerings

Driftwood Mezzanine Debt Portfolio
A diversified portfolio of high-yield mezzanine loans
Learn More

Thank you for your interest in the investment opportunity.

Just a second...this offering is available to accredited investors — let's get to know you a little better.

Close
Thank you for your interest in the investment opportunity.

Just a second...this offering is available to accredited investors — let's get to know you a little better.

Close
Get Started